Have you ever walked into someone's home and it instantly felt like "home"? It's an enchanting and satisfying feeling but how does it happen? Is it the fusion of the design elements? Whatever it is, it's magic. Or is it? We considered Five Elements That Make A Happy Home and next we look at simplicity and stability in the design.
#3 The Sophistication of Simplicity
Serenity and simple beauty are life-long partners. Our human senses are enlightened by simplicity offering us the freedom to focus on "the feeling". The result? Bedrooms become more restful, bathrooms more intimate, and living spaces more calm and welcoming.
I just want to live simply and pay attention to what's happening each day.
Simplicity is the goal of our current culture and the more complex our lives have become, the more we crave it. Start by decluttering the decor and accentuate attractive architectural features of the space like the walls, windows, ceilings or columns. Research shows that disorganization and clutter have negative effects on our brains so be selective when furnishing your rooms, and increase the white space. Control the use of accent colors in close proximity to each other. Use them sparingly to emphasize, contrast or create rhythm.
Visual balance is the by-product of stable and simple design.
The horizontal lines of tables, countertops and hard surfaces promote a sense of calm and stability where vertical lines command airiness, power and strength. By varying the heights of your furnishings and decor you can add interest to the visual path without adding more 'stuff". Here's a good idea! Think of the decor and furnishings in your room as being on a see-saw. If one side is weighted down with many bold, conspicuous materials, textures and accessories, the room will feel off-kilter and not quite right.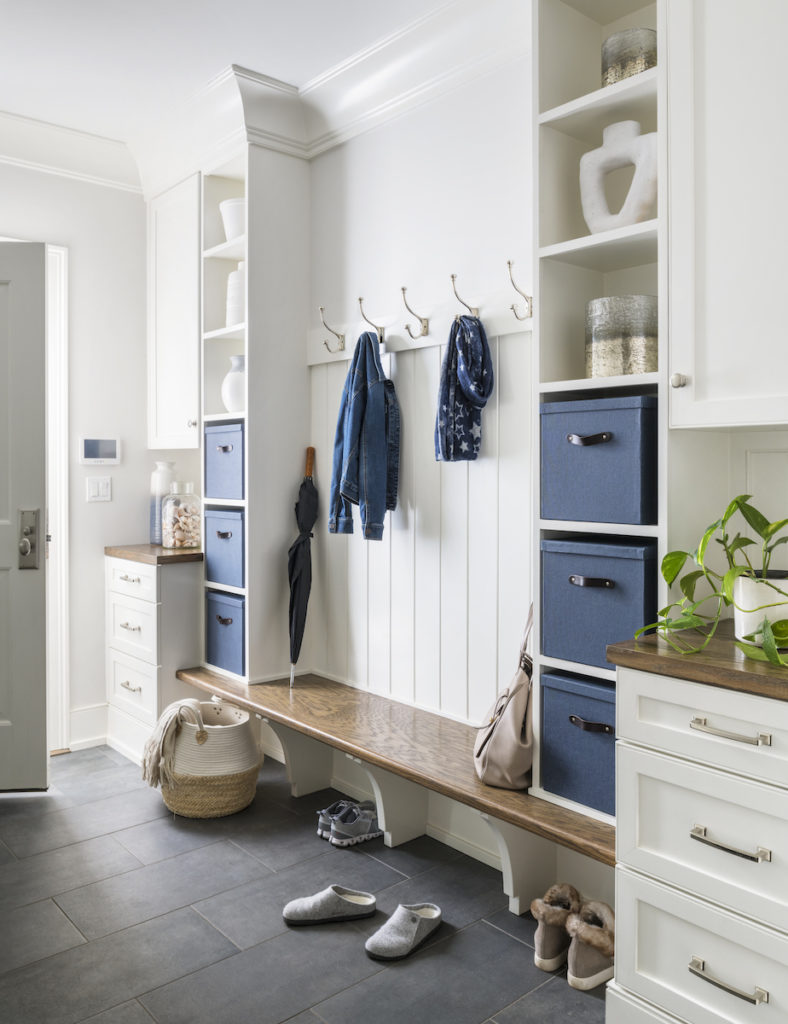 "There is no better designer than nature" – Alexander McQueen
With concern of exposure to VOCs, or volatile, organic compounds in the home, so the way forward is to use simple, natural and organic materials and less plastic and man-made materials. Adding stones, wood, natural fabrics, and natural coloring methods to your design presents a beautiful, natural and unprocessed look. For example, consider static-free, sustainable natural rugs as a responsible choice, plus they just feel more inviting underfoot.
No pressure here. We know certain things cannot happen all at once. As long as you remember to keep focusing on simplifying and stabilizing without sacrificing comfort you'll get there, and new inspiring ideas will have room to join you in your happy, healthy home.
Follow our exclusive 5-part blog, Five Elements That Make A Happy Home for more insights into a well designed, happy home!
Ready to get started on your home's transformation? Contact us.