Have you ever walked into someone's home and it instantly felt like "home"? It's an enchanting and satisfying feeling but how does it happen? Is it the fusion of the design elements? Whatever it is, it's magic. Or is it? Our blog series, Five Elements That Make A Happy Home, wraps up this week. Did you guess the final element? Its Love! You'll need to sprinkle love into the details so your home will become a welcoming, happy and appealing place where joy and comfort flows and grows.
#5 Love in the Details
There isn't a recipe for happiness. It's a combination of overall satisfaction with your life and feelings about your current situation. One of the first ways to cultivate a happy life is to create a happy home. Your home should be your haven that you retreat to every day for emotional and physical restoration. Creating a home that promotes daily satisfaction and moments of joy is key for pursuing a happy life. And while we know that 24/7 harmony in a home is next to impossible, there are ways to enhance the together and unity in your home by adding love in the details.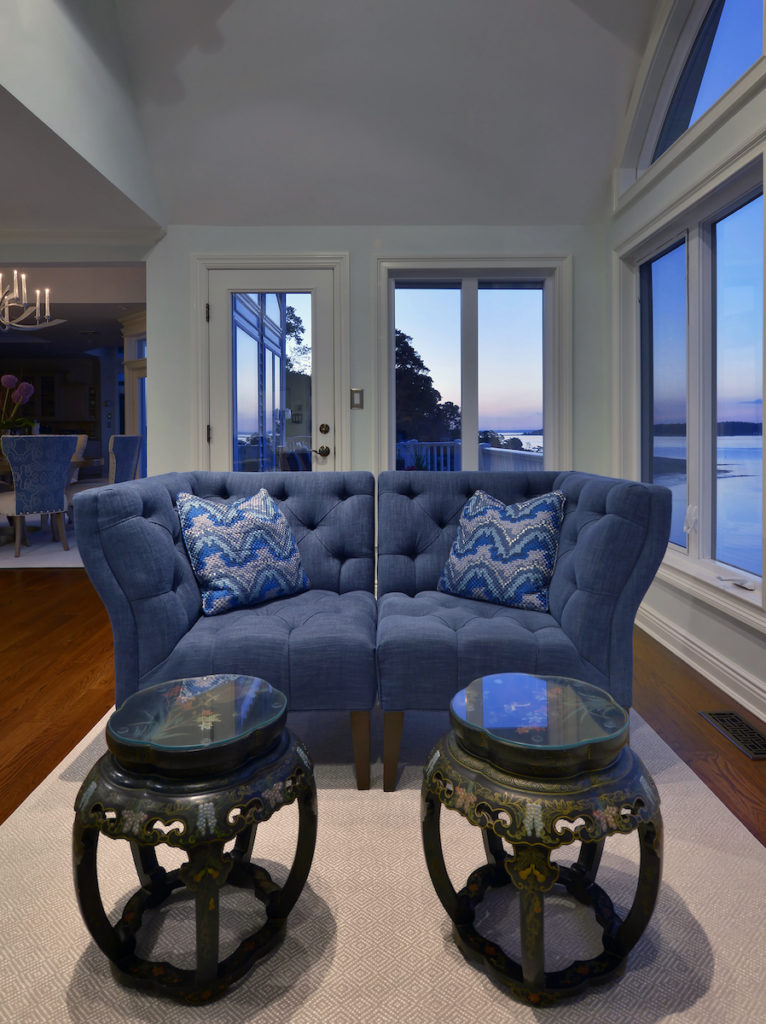 Pair Up!
One of our favorite tips is the pair up. After all, starting a relationship requires two people! Keep doubles in the decor; like two candles, two wine glasses, two pillows, two fruit bowls, two sitting chairs, and avoid any lonely, isolating scenarios or solo images. It is vital to produce the energy of partnerships to inspire happiness, so surround yourself with pairs!
Encourage togetherness
In living rooms or kitchens where most of the family interactions take place, arrange the furniture in a way that encourages togetherness. Even a simple tip like placing the front legs of your furniture or coffee table on a rug will promote conversations. Position your furniture thoughtfully, and avoid backing seating to the walls. Refrain from hard right angles so that your guests can benefit from easy eye contact and they'll feel even more comfortable in your company and more open emotionally.
Don't overlook the power of the cosy seating nook to encourage relaxing evenings curled up in front of the fire. This nook creates the perfect balance between gathering together to enjoy a good movie or game, and interacting with others in an intimate U-shape setting.
The magic of color
Certain colors speak love and positivity, like bright and sunny yellow. Pink kindles possibility and self love, whereas light soft blue is known to be beneficial to the mind and body, and strongly associated with tranquilly and calmness. And green, it speaks to comfort and prosperity and is the most restful on the color wheel. Are you interested in others? Red is related to attraction, passion, and stimulation; purple for wisdom; brown for grounding; black for absorbing negative energy, white for purity; and orange for success. So there you have it, your tool box of colors!
Colors operate on our subconscious, and we can use that to manifest our desires. Everything we want we can have." – Sarah Potter, color practitioner, New York City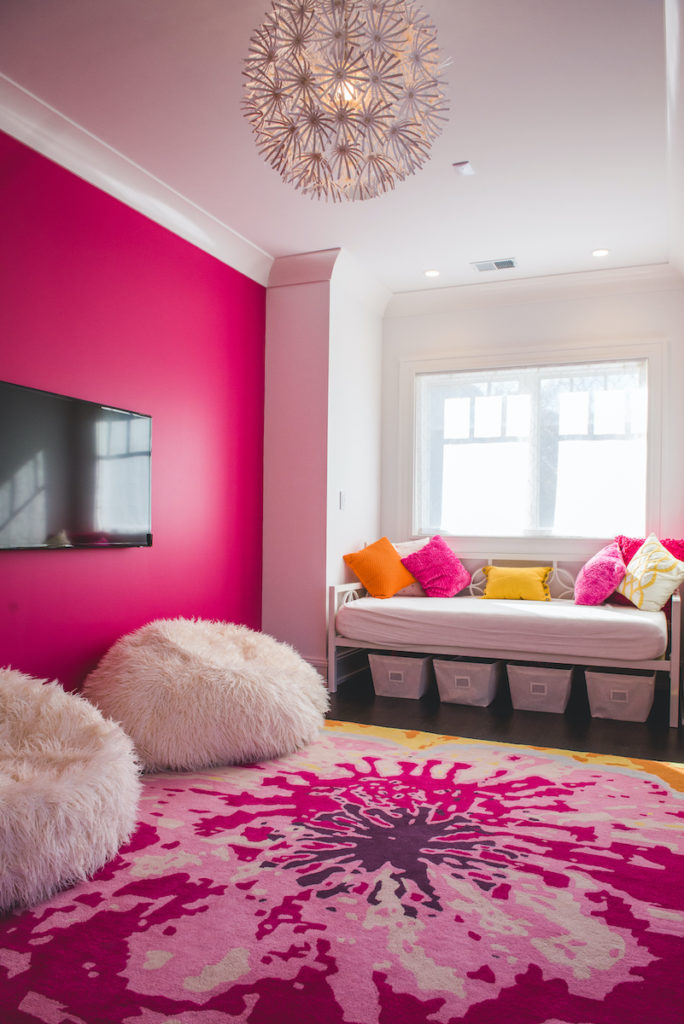 Plant Life
And finally, we return once again to nature and the fundamental essence of our life on this planet. Being in and around nature increases pleasant feelings and exposure to nature makes you feel better emotionally and contributes to your physical wellbeing. And so it goes that plants big and small cultivate good natural energy, love and harmony in the home. Try a beautiful orchid which is stunning in its simplicity and is relatively easy to care for. Or Bamboo is known for its good luck properties especially in health, wealth and happiness. Then there are Jasmine, Lavender, Basil, Peace Lily and The Money Tree to promote hope, happiness and positive progress inside your home.
That happiness you created is contagious! Great job!
Ready to get started on your home's transformation? Contact us.